Helena Almeida
Founder and Director
Writer and Editor
From a Portuguese-Brazilian family, I grew up in sunny Brasilia, believing I was a fairy after imagining it so myself, reading books, and listening to stories. Once I understood language, my parents quickly realized that narratives were the key to my attention. "Once upon a time," they'd say, and there I would be sitting down, eyes and mouth open, ready to eat my meal and let them go about their business. On the weekends, I would go to my grandparents' house and find my Elysium of stories. With my grandfather, I would wander into the garden, where I was sure lay the passageway to a fairy-world, and he would tell me the stories he imagined and those he had lived. He passed away when I was thirteen, and I longed to have his words again. Years later, that longing for stories and to preserve memories came into my mind again. I was then starting my B.A. at the University of British Columbia, after having moved to Vancouver with my family some time before. Here, I had found extraordinary friends willing to believe in what was then no more than an idea. Writing Memories was created, and it could not mean more to me. I love every aspect of it: meeting seniors and having conversations, writing creative pieces, working collaboratively with fellow students, reading and editing beautiful stories, directing this project with one of my dearest friends, and feeling that I am doing something that matters to real people and to my community. Outside WM, I am still a student and, considering the appeal academia has to me, I probably will be for a long time. I am now in the final year of my undergraduate, completing an Honours in English Literature and a major in Psychology, and I am the President of the English Students' Association. When not immersed in books or in my own imagination, I like to dance and run, and I love spending time with my family, friends, and my dog, Pepper.
Margret Rand
Co-Founder and Director 
Writer and Editor 
I am a recent graduate from the University of British Columbia with a bachelor's degree in Classical Studies and a minor in Sociology, and have now returned to my home-country, Estonia. Since I am a history buff, the idea of listening and recording seniors' stories is close to my heart. I believe that reading the memoir of an individual who has lived through these times can give you a lot more insight into the reality of the situation than a history book ever could. Moreover, before the pandemic days, I did a fair share of travelling and always loved learning about different people, their views, opinions, and diverse cultures. At UBC, I was the President of the Scandinavian and Nordic Cultural Association for three years and organized many cultural events, which served the purpose of introducing the Nordic and Scandinavian culture as well as bringing together students from these countries. In university, I also developed my love for Latin, but before that I already knew five languages: Estonian, English, French, Russian, and Spanish. Besides all that, I love to go on walks and hikes, and ski (both cross-country and mountain).
Writers and Editors
A. K. Shakour
Writer
I am a recent graduate from the University of British Columbia with a bachelor's degree in English Literature and a minor in Creative Writing. I have self-published a book of poetry, called Exposed Bones & Broken Poems. I have a poem published in UBC Slam Poetry's Third Annual Chapbook and in The Garden Statuary. I have had poems published on Atunis Galaxy Poetry, The Foundationalist Journal, and The Anti-Languorous Project. Additional poetry I've written can also be found in Room Magazine and Yolk Literary. My favorite color is yellow and I love pancakes for any meal of the day. I have one dog and live in Pennsylvania with my family.
Amelia Newsome
Writer
I have spent my life in many places, born in Toronto and raised in Zurich, Switzerland, before heading west to B.C. I am a writer and community engager with an interest in arts, culture and social justice. I have worked as a communicator for BC Studies: the British Columbian Quarterly Journal, promoting journal content and resources to academics from a wide range of disciplines. I was also an assistant at Bard on the Beach Shakespeare Festival, supporting development and event operations during the 29th and 30th seasons. I hold a B.A. with Honours in English Literature from the University of British Columbia. I love to cook, hike and ski in my free time.
Dan A. Miller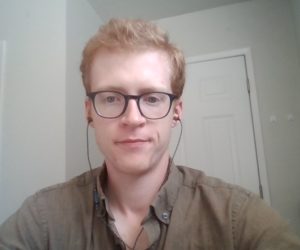 Writer
I am currently an English undergraduate student at the University of British Columbia, but apart from writing essays and reading books, I also enjoy playing and writing music, athletics, and cooking. I am originally from Saskatoon, Saskatchewan, but, as dear as the prairies are to me, I now call the West Coast home here in Vancouver, B.C. I come from a family of three sons and—being the middle-child—I am no stranger to familial adversity. Growing up, I played copious amounts of hockey (amongst other sports) and took my talents as far as the Saskatoon Royals Junior B hockey team. I then came to university in 2017, dead set on a bachelor's degree, and these few short years have taught me more than I could have ever anticipated—both in and outside the lecture hall. It has been both an honour and a privilege to contribute to the Writing Memories project, and I am indebted to Helena and Margret for their tireless work in putting together this collection of memoirs. If there is one thing that I personally took away from contributing to this collection, it's that even the most ordinary people you meet—whether in a cafe in Kerrisdale or at a bus stop in Nowheresville—can have extraordinary tales to tell and sagacity to share.
Dankile Lin
Editor
I was born and raised in Vancouver, B.C., and completed an Honours in English Literature at UBC. I've been passionate about reading and storytelling since I was a young boy; having the opportunity to be a part of a project like this one has been an absolute joy. I am currently a law student at the Allard School of Law, and I spend a large chunk of my non-studying time tutoring English Literature at both the highschool and undergraduate level. When I'm not reading or tutoring, I can typically be found drinking delicious and overpriced coffees around the city. 
Elina May Wildwood
Writer
I was lucky enough to grow up on Vancouver Island amidst the trees, never far from the sea. When I wasn't traipsing through the forest, collecting seashells or befriending animals, my time was consumed with a passionate love affair with books. After moving to the big city––Vancouver––my love of literature translated into a degree in theatre, which helped my understanding and empathy for humanity grow. From there I found myself caught up with a wonderful group of humans producing nature and wildlife documentaries for CBC and IMAX––working as a logistical coordinator on many marvellous movies. That position allowed me the time and space to adjust my life path after the tragic loss of my best friend. In the dark time that proceeded, I felt pulled to apply to the University of British Columbia to get a degree in psychology, which would allow me to study counselling on a graduate level. After three years working full time and going to school with a nearly full course load, I graduated this spring with an interdisciplinary degree in psychology and interpersonal communication. I plan to pursue a master's in counselling psychology this coming year, and to create a life for myself where I can give back to the world that has offered me so much.
Emma Kwok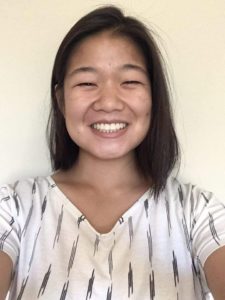 Writer
Hello! I'm Emma, and I am in my fourth year of the University of British Columbia's Bachelor of Media Studies program. One of my dreams is to partake in initiatives that help people learn about each other, particularly through sharing stories with one another. Growing up in California with family members who immigrated to the United States, I was always curious about their experiences moving from one place to another. Hearing about their lives in different countries along their journey fascinated and inspired me. I believe that personal stories can shine a light on the highs and lows of what it means to be human. I truly hope that the stories in this collection can do the same for you!
Hannah Desharnais
Editor
Harriet Carne
Editor
Having completed a study year abroad in Vancouver at UBC, I have returned to the UK to complete the final year of my undergraduate English and Theatre Studies degree at the University of Warwick and am hoping to pursue a career in writing when I graduate. I am interested in both writing fiction and creative non-fiction, but my goal is to follow my passion for wildlife and to use the written word in order to engage with conservation and environmental issues. It is this interest in the natural world that has spurred my decision to write my dissertation on the "nature fakers" controversy with a basis in ecocriticism. When I am not studying, I can be found wandering around the Hertfordshire countryside with my little dog, Fox, by my side. I also love painting and sketching and so always have a good pack of pencils and watercolours at the ready.
Kasper Dupuis Richter
Writer
Katie Lund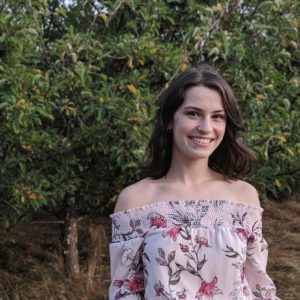 Editor
I am a recent graduate of UBC, having finished my bachelor's degree with Honours in English. My passion in literature is for all things nineteenth century, with a special place in my heart for Jane Austen: the novels, the adaptations, and the memes. In fact, I wrote my graduating thesis on The Lizzie Bennet Diaries, a YouTube-based adaptation of Pride and Prejudice, to the extreme non-surprise of anyone who knows me. While the COVID-19 pandemic has landed me back in my hometown of Campbell River on Vancouver Island, my hopes for the future involve grad school, plenty of travel, and a career which involves literature and writing. In the meantime, I'm taking solace in reading, playing piano, and watching every period drama I can get my hands on.
Kyara Hunter
Editor
I am a fourth year English Honours student at UBC, focusing on Shakespeare and Early Modern Drama. Outside of school, I write blank verse plays which I hope to see staged one day. I currently work at the Museum of Anthropology and am planning for a career in book editing to support my writing and theatre passions. In my free time, I fence, ride horses, read, spend time with friends, and enjoy art and classical music. I found this project rewarding to work on in an editing capacity, not least in the joy of reading the memoirs themselves. I am grateful for the opportunity to be involved in Writing Memories and help the seniors tell their stories. Having lost all of my grandparents before my birth and in childhood, I now appreciate the value of listening to their stories, and this project gives me a way to do that.
Lea May Anderson
Writer and Editor
I was born in California and came to Canada to study at the University of British Columbia. After graduating in 2019 with an honours degree in English Literature, I began working as an Orton-Gillingham reading and writing instructor. In helping children learn to read and write, I hope to impart a passion for knowledge and a love of storytelling that will last their entire lives. When I'm not teaching, I'm walking through Pacific Spirit Park, eating pasta, or writing stories of my own.
Makenzie Pratt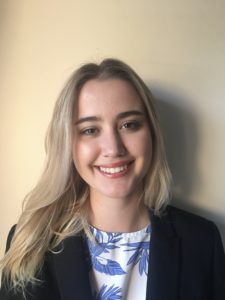 Writer and Editor
I was born and raised in British Columbia's Lower Mainland and now live in Vancouver. I will be graduating from the University of British Columba in 2021 with a B.A. in English Literature (Honours) and a minor in International Relations. After four years as a bookseller, I currently work in marketing for a Vancouver-based publisher, and hope to always have a career related to books. Besides reading, I love cooking, hiking, planning elaborate international trips, and sampling all the macaroni and cheese Vancouver has to offer.
Maya Brassard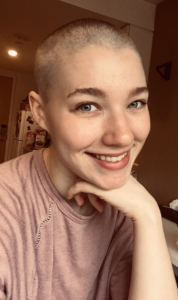 Writer
I am currently an undergraduate student at the University of British Columbia majoring in First Nations and Indigenous Studies and minoring in Educational Psychology and Special Education. I am a settler of English, Irish, and French descent. I grew up on Vancouver Island with my mom, my little sister, and two perfect cats. In my free time, I enjoy knitting and playing the fiddle. After I graduate, I aim to pursue a career in law and hope to help dismantle the violent and oppressive systems put in place and held up by the Canadian state.
Minori Kato-Hopkins
Writer
I graduated UBC with a B.A. in English and Scandinavian Studies in 2019, and have since been pursuing a master's degree in Children's Literature at UBC. I'm interested in learning about how children and youth participate in online environments, and how they create media of their own, rather than merely enjoying it passively. I'm also currently working to support student life on and off campus through connecting them to useful resources that can help them succeed in a post-secondary environment. This is important to me especially, as I'm originally from Japan, and as an international student these resources have been a great help to me. I've lived in Vancouver for the past five years, and the experiences that I have had here have been very eye-opening, and with every passing year I feel like a more informed, responsible adult. I hope to someday give back to my Canadian community, that has helped me grow so much.
Nabila Basri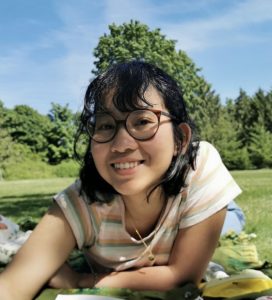 Writer
I'm a recent Anthropology graduate from the University of British Columbia, born and raised in Jakarta, Indonesia. After graduating a couple of months ago, I've started working with the partnerships department of the Aga Khan University, an International Development Agency of the Aga Khan Development Network, to develop institutional and organizational partnerships around healthcare, education, and experiential learning among others. Besides work, I'm passionate about community development, creative storytelling (whatever medium it may be through!), musical expression, and social justice. During this confusing time in the world, I've been keeping occupied by reading tons of books, playing more guitar, getting creative with how I connect with friends, and going for long walks around my neighborhood to see the beautiful mountains and ocean surrounding this beautiful city. Things I miss include being physically present with family and friends, hiking, travelling, my cats, and playing Balinese gamelan with my fifteen-person music ensemble outdoors in beautiful Vancouver summer weather!
Scarlett McCabe-Abel
Editor
I am twenty years old from Suffolk in England and study English Literature at the University of Edinburgh. I am keen to pursue a career in journalism, broadcasting, or teaching, and in my spare time I write for Trill Magazine, am the Sports Producer for EUTV, and the Race Captain for the university ski team. I like to keep busy which requires a lot of organization and planning which I love! To unwind after a busy day, I practice yoga, read the next book on my reading list, and spend quality time with my family and dog.
Yann Kong
Writer